About Our Artistic Director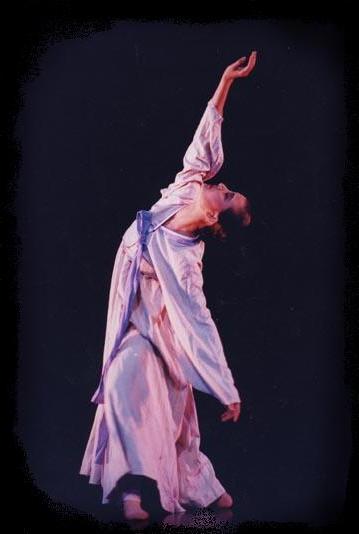 Our artistic director, Jun Lu, is an award-winning choreographer, performing artist and dance instructor. In 1988, Ms. Lu won a silver medal in the prestigious national "TaoLi" Cup professional dance competition in China and was featured in the CCTV's "The Rising Star" program. Since then, Ms. Lu has won many national and international gold and silver awards in choreography, performance, teaching, and public service. And as an outstanding Chinese folk dance artist, Ms. Lu has been invited to tour and perform in more than 15 Europe and Asia countries representing China. Ms. Lu was also a principle dancer of the famous Chinese Youth Dance Troupe and the Singapore People's Association Dance Company. Detailed information can be found in her curriculum vitae.
Ms Lu has a rich teaching experience. She has taught dance and choreography in the prestigious Beijing Dance Academy, the Singapore Nanyang Academy of Fine Arts, the LaSalle-Sia College of Arts, the Hongkong Dance Company, the J&L Dance School, before found the Jun Lu Performing Arts Academy in California . Some of her students have also won awards in national and international dance competitions. Ms. Lu's unique, creative, caring, and effective teaching style was also manifested by the "Outstanding Teacher" award she received from the Singapore Nanyang Academy of Fine Arts.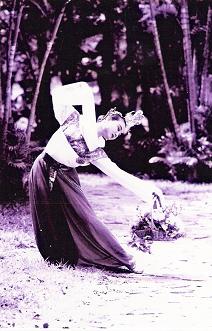 Ms.Lu's teaching and choreography covers Chinese dance, Ballet, Jazz, and Flamenco. In her class, Ms. Lu not only emphasizes basic techniques, but also encourages passion and creative thinking.
As an outstanding choreographer, Ms. Lu has choreographed more than 100 solo and group dances, among which "The Fan" received the "Best Choreography" award at the 1999 Asia-Pacific International Dance Competition held in Singapore, "The Yellow River" and "The Dance of Singapore" were awarded the gold and the silver medals in the "Best Choreography" category at the 2000 Singapore Youth Festival Dance Contest. Her choreography work has been staged in many countries. For instance, "The Fan" has been staged many times in Singapore and Japan; "Melody of Western China" has been staged in China, Singapore, and the United States.
Here are some commendations in the national media about Ms. Lu work:

"...Ms. Lu's solo Poetic Perfection portrays a woman's highly suppressed inner feeling in such a humble and helpless way it captured everyone's heart... She communicated with the audience through dancing and made this highly difficult solo look so elegantly effortless ..."
--- United Morning News (1/4/1997), Singapore

"... while scattering flower pedals, she contemplates the brevity of life and becomes slightly disturbed when she realizes that all things comes to an end eventually... The dancer believes that her art cannot be expressed in any other way than dancing... her simple dignity of movement can fulfill the function of volume of words..."
--- The Straits Times (6/13/1997) about her performance of The Falling Flowers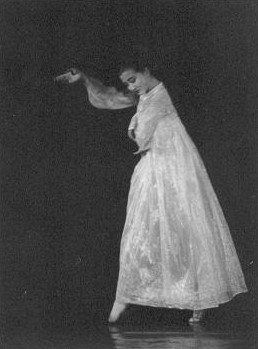 Ms. Lu also has held numerous workshops and talks at many arts schools, dance companies, and public art promotion events in various countries. For instance, in 1998, Ms. Lu held a very successful "Dance: from Classical to Modern" workshop in Singapore to showcase her choreography with the Singapore Hokien Arts & Cultural Troupe; in 2000, she organized a workshop "Dance in Society" with the St. Paulo Dance Company in Indonesia; in 2002, she was invited by the Young Audience of Houston to help develop an education program "Dance and Music of China" to cultivate an appreciation of cultural diversity in the community.
Ms. Lu holds dance performance and dance education degrees from the prestigious Beijing Dance Academy and the Queensland University of Science and Technology.
Major Awards:
Silver Medal in Performance [Teens group], the second National TaoLi Cup Professional Dance Competition(1988)
Silver Medal [First place in the women's group] in folk dance performance, the third National TaoLi Cup Professional Dance Competition (1991)
The Mountain Everest Award from the Chinese Ministry of Culture (1991)
Silver Medal [First place in the women's group] in the 3rd Chinese National Dance Competition (1995)
Best Performance Award in the Beijing Dance Competition (1995)
Best Choreography Award in the Asia-Pacific International Dance Competition (1999)
Best Performance Award in the Asia-Pacific International Dance Competition (1999)
Gold Award in Best Choreography in the Singapore Youth Festival Dance Contest (2000)
Silver Award in Best Choreography in the Singapore Youth Festival Dance Contest (2000)
Outstanding teacher award from the Singapore Nanyang Academy of Fine Arts (2000)
......
Choreographer of the Year, American Dance Awards, Diamond Choreography Winner(2013)
Choreographer of the Year, American Dance Awards, Diamond Choreography Winner(2014)
Choreographer of the Year, KAR National Final, USA(2015)
Best Choreography, Overseas TaoLi Cup (2016-2017)
Best Choreography, StarQuest, USA (2018)
Choreographer of the Year, KAR National Final, USA (2018)
Choreographer of the Year, KAR National Final, USA (2019)
Choreographer of the Year, KAR National Final, USA (2021)